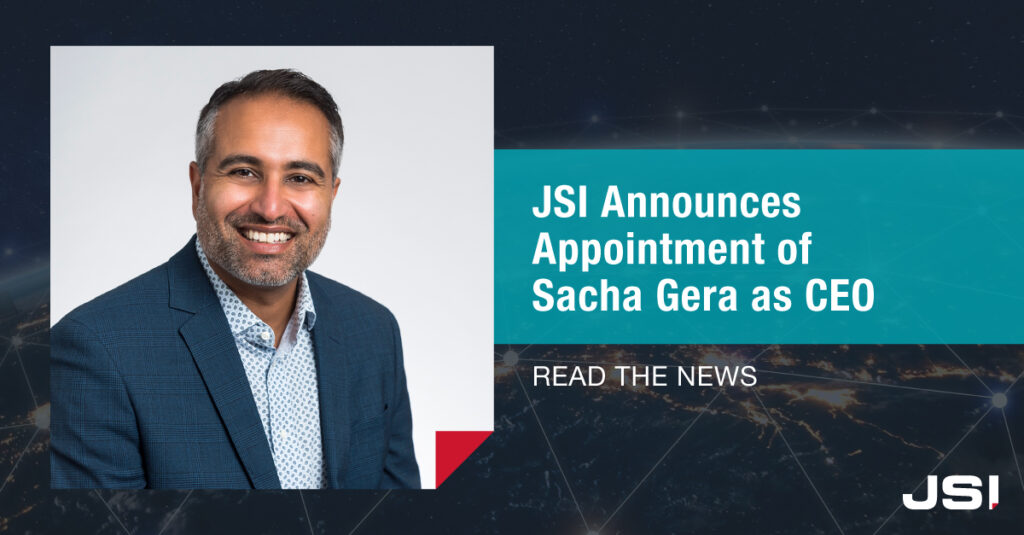 JSI (Jatom Systems Inc.), a leading provider of lawful intelligence and AI-enabled analytics solutions trusted by law enforcement, intelligence, and security organizations globally, is proud to announce the appointment of Sacha Gera as Chief Executive Officer.
Gera brings over 20 years of business and technology experience in both start-ups and multinational organizations to JSI, with leadership roles at Calian, Kandy.io, Ribbon Communications, IBM, and Nortel. His expertise includes building high-performing teams, driving innovation at scale, helping organizations uncover new opportunities for growth, and nurturing a customer-focused culture.
Most recently, Gera served as President, IT & Cybersecurity at Calian, where he led the company's expansion into the U.S. while overseeing a portfolio that drove $173M in revenue in FY22. Previously he led the $115M USD spinout of SaaS-based Kandy.io from Ribbon Communications.
"Sacha brings to JSI over 20 years of experience in rapidly evolving, high-change, high-growth technology companies, with a proven ability to deliver results," said Mhairi Skinner, Executive Chair, JSI Board of Directors. "We are confident that his strong leadership will guide JSI into the future."
"For over 40 years, JSI's technology has helped keep the world safe and addressed some of the most serious and complex challenges facing government and security organizations," said Sacha Gera. "I am honoured to have the opportunity to build on this foundation, and to work with our employees, customers, and partners to drive the next phase of JSI's growth."
Throughout his career, Gera has held a variety of leadership and technology roles including software developer, head of product management and R&D, general manager, and president. In 2019, Gera was named one of Ottawa's "Forty Under 40" by the Ottawa Business Journal and Ottawa Board of Trade. He earned a Master of Business Administration degree from the Ivey School of Business at the University of Western Ontario and a Bachelor of Engineering in Computer Systems Engineering from Carleton University.